Deeply saddened by the passing of Her Majesty Queen Elizabeth II - 8th September 2022.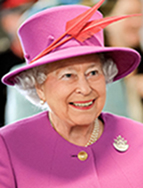 Her Late Majesty was Colonel in Chief of the Regiment from 1966 to 2007.
Our condolences to the Royal Family at this sad time.
God Save The King.
Welcome to the Royal Green Jackets and Former Regiments Photographic History pages.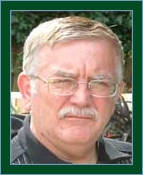 Bert Henshaw joined the Green Jackets in 1965 and throughout his 22 year career could almost always be seen with a camera in his hand. The results of his obsession to record and collect all aspects of regimental life on film has resulted in the amassing of more than twenty thousand pictures of Green Jackets in all situations covering a period of close to 150 years of regimental activities. Some parts of this collection of the periods prior to Bert's service were donated by ex members of the Regiment and their families. Other items were begged or purchased from various other sources.
This collection has been placed on the Internet for the benefit of all members of the Regiment. Please be aware that because of the nature of the Internet it may not be possible to download good quality printable copies of the pictures displayed.
If you have photographs of your time in the Regiment (or of Fathers/Grandfathers/Uncles etc.) please send them to me at William Shipton. For those of you who are happier sending me your photographs on a disc please contact me for my postal details, or for those with Database access my home address is available from there. (Note: all scanned photo's should have a minimum resolution of 300 dpi. It is also very important that each photo is indexed with Year/Location for them to be inserted in chronological order.)
On 25 July 1992 the 1st, 2nd and 3rd Battalions RGJ merged into two Battalions. The 2nd and 3rd Battalions redesignated as 1st and 2nd Battalions.
On 1 FEBRUARY 2007 the following Battalions were redesignated The Rifles:
1st Battalion Dorset and Devonshire Light Infantry, and 1st Battalion Royal Gloucestershire, Berkshire and Wiltshire Light Infantry into 1st Battalion The Rifles.
1st Battalion The Royal Green Jackets into 2nd Battalion The Rifles.
2nd Battalion The Light Infantry into 3rd Battalion The Rifles.
2nd Battalion The Royal Green Jackets into 4th Battalion The Rifles.
1st Battalion The Light Infantry into 5th Battalion The Rifles.
The Rifle Volunteers into 6th Battalion (TA) The Rifles.
The Royal Rifle Volunteers (minus The Princess of Wales's Royal Regiment Company but with The Royal Green Jacket Companies of The London Regiment) into 7th Battalion (TA) The Rifles.